14K Yellow Gold, Twig and Sapphire Engagement Ring. The custom engagement ring was hand carved and cast with the 1 carat sapphire.
14K Yellow Gold Man's Twig Wedding Ring.
The 14K Yellow Gold Wedding Ring set.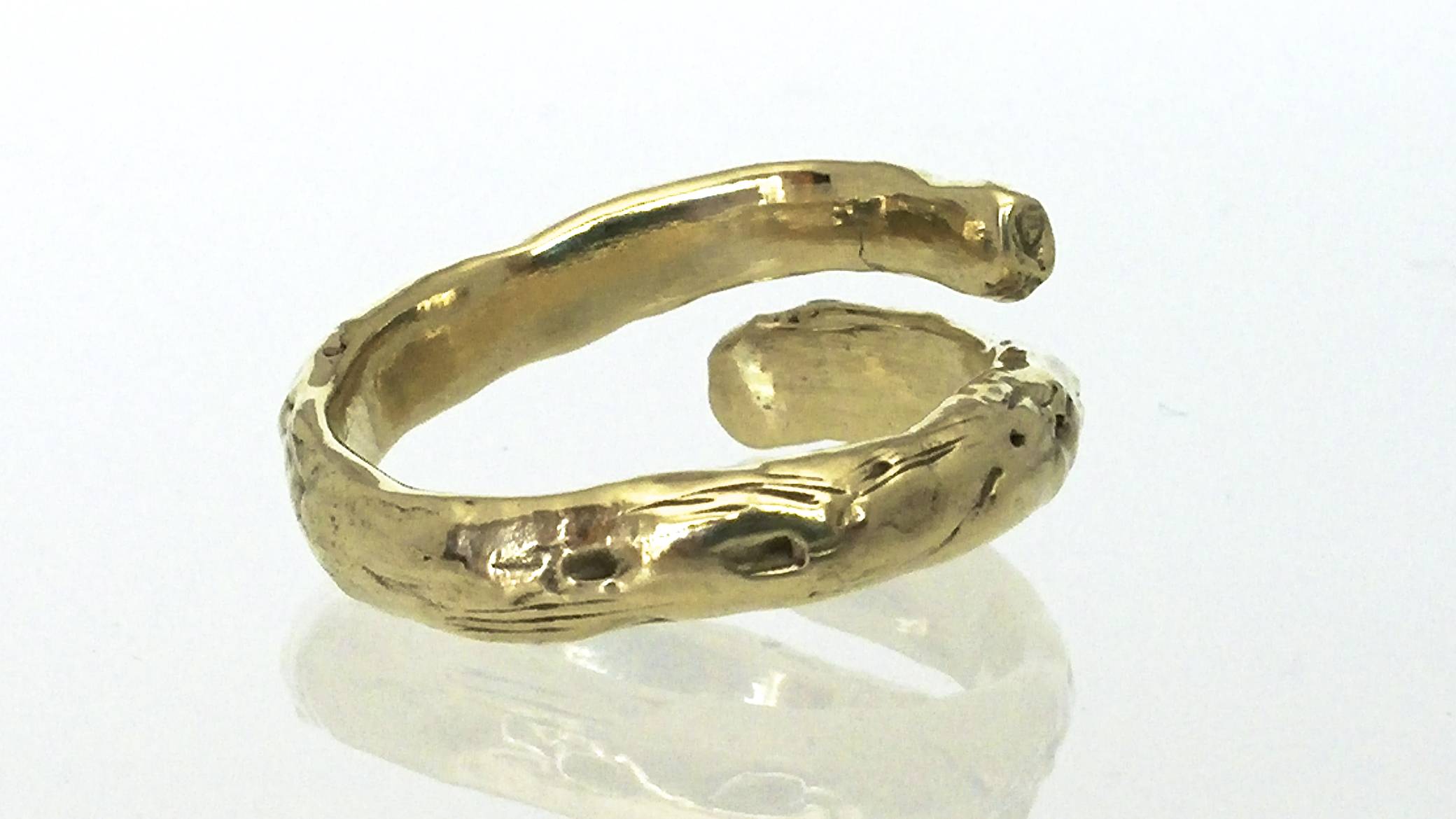 Custom 14K Yellow Gold, Twig Thumb Ring
This custom ring was hand carved in jeweler's wax. With the texture and form of a natural twig the ring has the added allure of being adjustable. It can also work as a man's ring.
Ask me for a custom twig ring or set of wedding bands imbued with the strength of the mighty Oak and the resilience of the Willow.
The Circle Cuff was commissioned to recreate a favorite bracelet that was lost but not forgotten. Working from 2 photos Schaefer brought the Circle Cuff Bracelet back to life in shiny, sterling silver. The following are photos showing the process in reverse.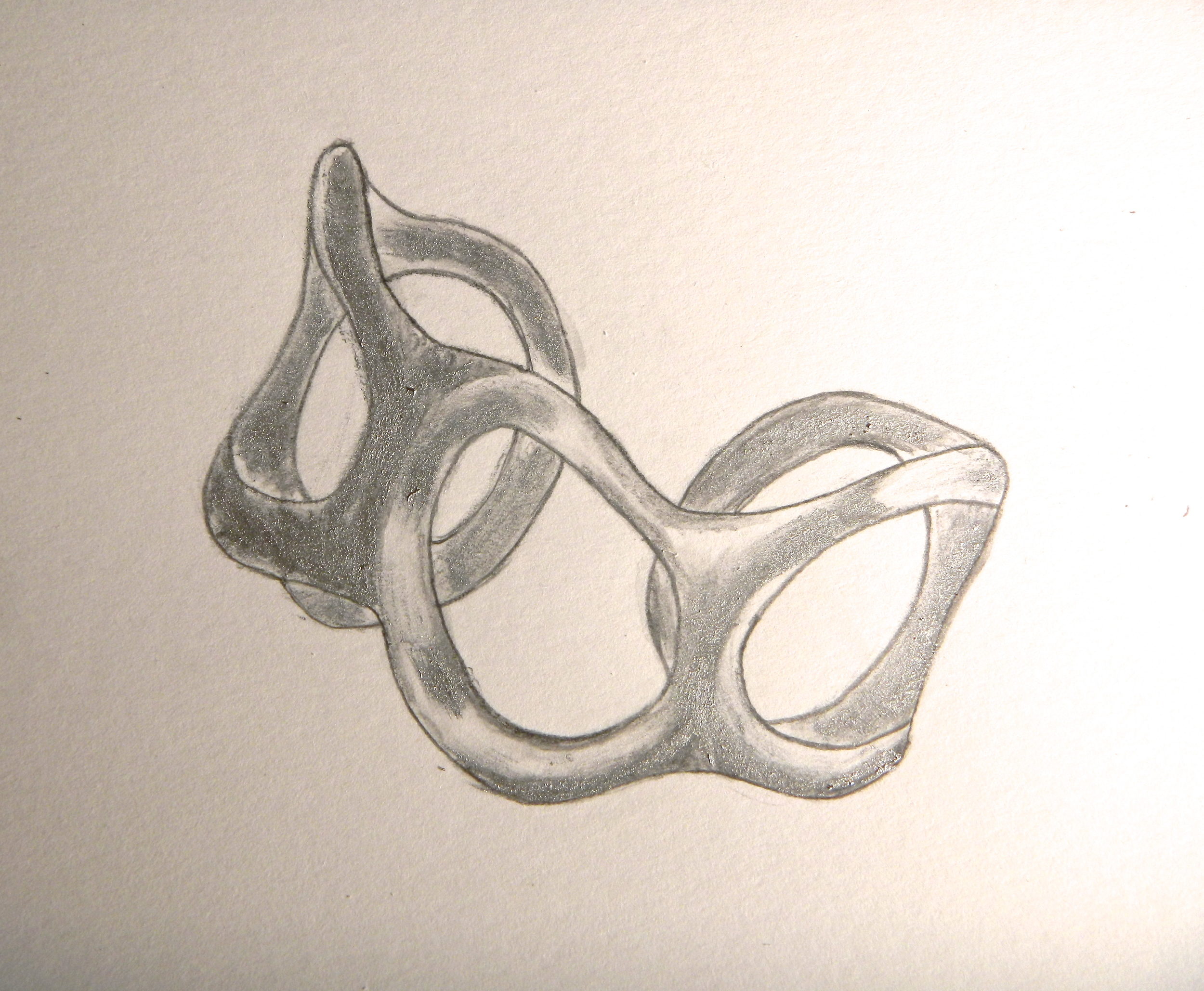 Ask us for a custom engagement ring or wedding ring set, a buckle to celebrate your sport, activity or passion or a piece of jewelry inspired by pieces on this site.
Please click the image to see the slideshow.